Trinity Evangelical
Lutheran Church and School / Preschool
NOTE about SCHEDULE
Due to the corona virus, all scheduled events are TENTATIVE and subject to change. Please contact Pastor Krause with questions.
​
​
​
Good Friday servivce -- 7 p.m.
Easter Sunday services
Zion -- 9 a.m.
Trinity -- 11 a.m.
Annual Service Time "trade" with Zion -- Trinity service goes to 9:00 a.m.
Please join us and hear what God's Word has to say to you! We're a small church with friendly people who have learned to trust the Bible as the inerrant Word of a gracious God. We teach the truths of Holy Scriptures: sin and repentance, forgiveness and eternal life through our Savior Jesus Christ. Come and grow with us in the Word!
​
Trinity Lutheran Church is affiliated with the Church of the Lutheran Confession. If you would like more information we would be glad to talk to you!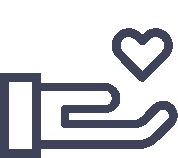 Isaiah 53
5 But He was wounded for our transgressions,
He was bruised for our iniquities;
The chastisement for our peace was upon Him,
And by His stripes we are healed.
6 All we like sheep have gone astray;
We have turned, every one, to his own way;
And the Lord has laid on Him the iniquity of us all.